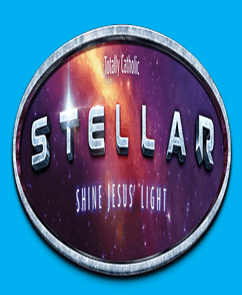 Join us the last week of June (23-30) for an "Out of This World" experience of FAITH and FUN!
Totally Catholic – SHINE JESUS' LIGHT!!
Registration is available in the church, at the parish office, and downloadable from this page.
Our daily sessions run 9am to Noon daily – and we can't wait to have fun with our parish children and all their friends. The registration fee is only $25 and your child will have cool projects, movies, outdoor games, music, and more. Teens are also invited to join the "Crew" for blast off!
Any questions? call the parish office (352-489-4889), or email your interet: st.elizabeth.cs@gmail.com.
Register – Download & mail or bring to church!